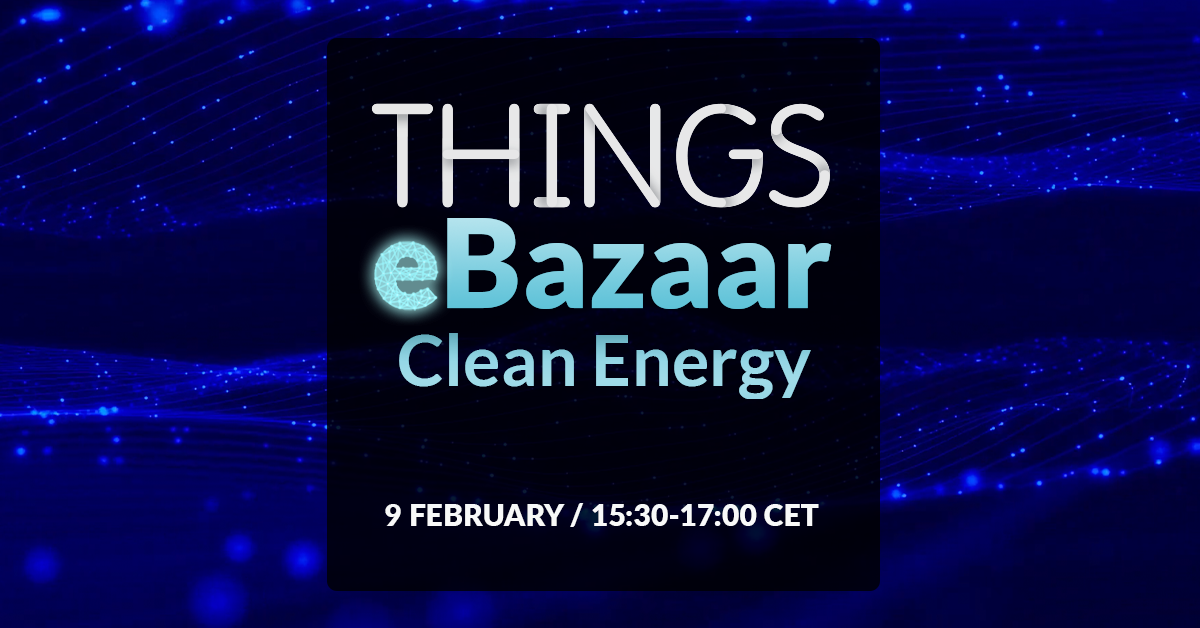 THINGS invented the eBazaar™ online event to help their "corporate-ready" startup members reach relevant customers, partners, investors, analysts and media globally. For the established companies the THINGS eBazaar™ provides a great way to continue their efforts to find new solutions to problems with relevant and "corporate-ready" smaller companies, while actively taking responsibility for helping fantastic smaller companies – the children of our industries – develop and prosper. 

"We have been incredibly well looked after in our 3 years at Things – a fantastic team and a fantastic community"

Matt Whelan, Head of New Technology Development, OCTO Ocado
An eBazaar™ has up to six selected THINGS members presenting their company and offerings to typically 30-60 relevant established companies from 5-10 countries. Each presentation is 10-15 minutes including Q&A so an eBazaar™ session is around 1,5 very well spent hours. The eBazaar™ is free for anyone to attend.

Note: The eBazaar™ will be conducted in English and will be recorded. THINGS reserves the right to use the recording for promotional purposes i.e. uploading to our YouTube channel, THINGS – Innovation Growhouse. Zoom records only persons speaking during the event. As a participant, please write your first name so we can identify your attendance and please switch off your camera.
Please contact Magnus Melander, magnus@thingstockholm.com or +46 70 230 72 51 for questions, feedback or proposals.