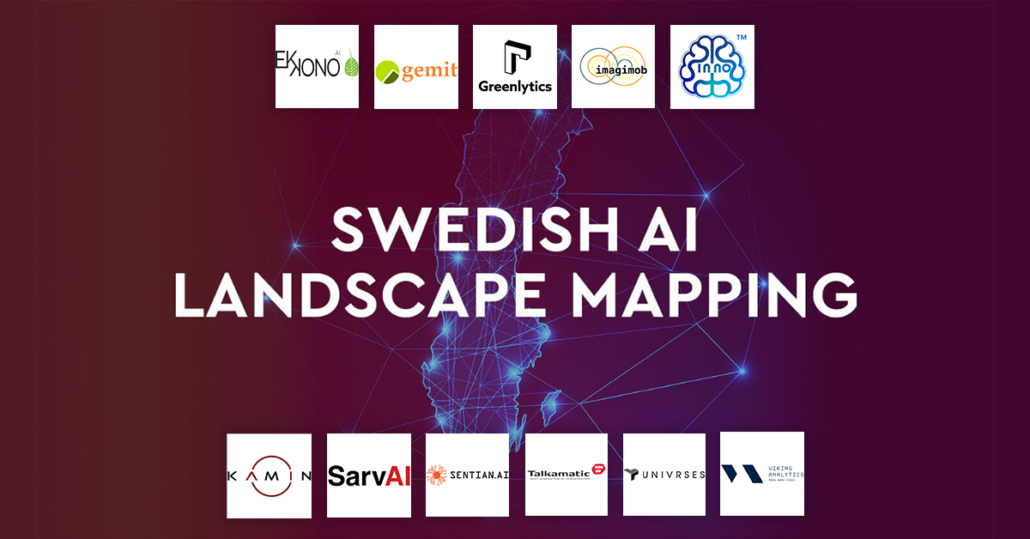 Ignite Sweden together with RISE and AI Sweden went together to map Swedens AI startups with the aim to offer a way of quality assurance. By providing intel for the innovation ecosystem, investors, government, academia as well as a guide for stakeholders the vision is to open doors for the AI startup scene.
"Startups really have an important role in creating innovation and growth – especially in the field of AI. This is why AI Sweden, Ignite Sweden and RISE are screening Sweden to find the best AI startups that can help accelerate and contribute to the application of AI in Sweden."

Swedish AI landscape team
AI Sweden, Ignite Sweden and RISE
The project is an ongoing European initiative designed to create a landscape of each country's AI startups. The result led to an 89 company long list of startups on the Swedish market. Out of these 89 are 43 companies within THINGS systems and 15 of these are or have been members at THINGS, proving THINGS relevance within the industry and understanding of the scene.
THINGS Members on the list: Ekkono, Gemit, Greenlytics/Rebase Energy, Imagimob, Innobrain, Kamin, SarvAI, Sentian, Talkamatic, Univrses and Viking Analytics.
If you are curious about more of our projects and opportunities, sign up to our newsletter and get all the latest news about what we are up to or keep an eye out on our news page!