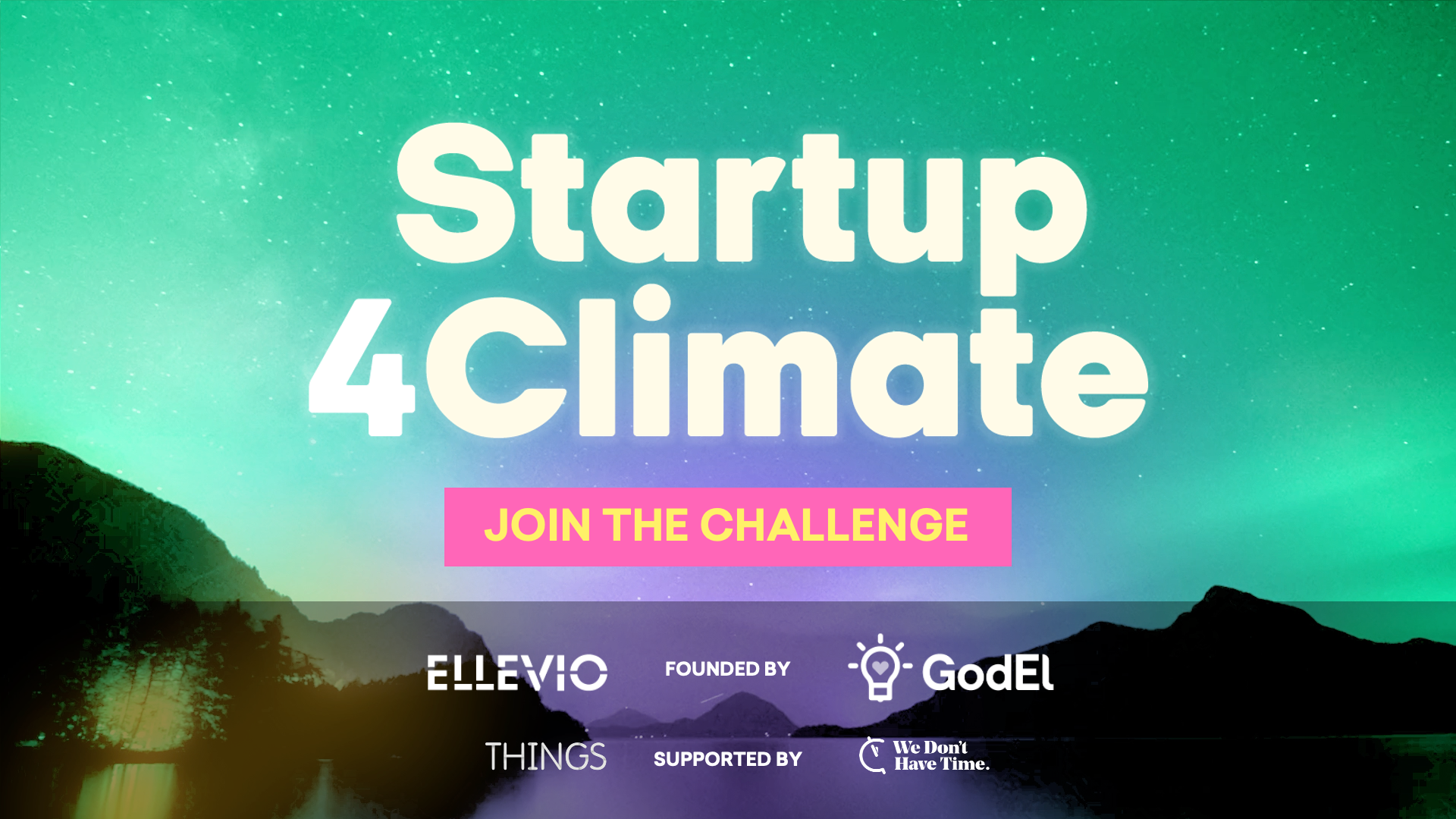 StartUp4Climate Challenge
S4C – StartUp4Climate challenge is an innovation competition for Swedish companies in the energy and mobility sector. Founded by GodEl & Ellevio supported by THINGS & WeDontHaveTime, the program is getting launched for the 4th consecutive year on May 24th.
Why should you take part?
The goal is speeding up the energy transition and limiting global warming and to promote smart energy transition to a truly sustainable energy system. Commitment and innovation are the key factors to mitigating the global climate crisis. Therefore, we encourage and welcome more actors to contribute to our efforts together for a sustainable future.
Two winners will be grabbing a prize money of 2M SEK plus 3 hours of coaching from one of the jury members.
Do you or someone you know want to know more?
Welcome to our digital launch event for entrepreneurs on May 24 at 12:00 where we tell you everything you need to know to compete. Last year's winners @HeliosInnovations and @NitroCapt will be attending the program and answer your questions.
JOIN THE CHALLENGE!
We cant wait to see you take part, learn and win!