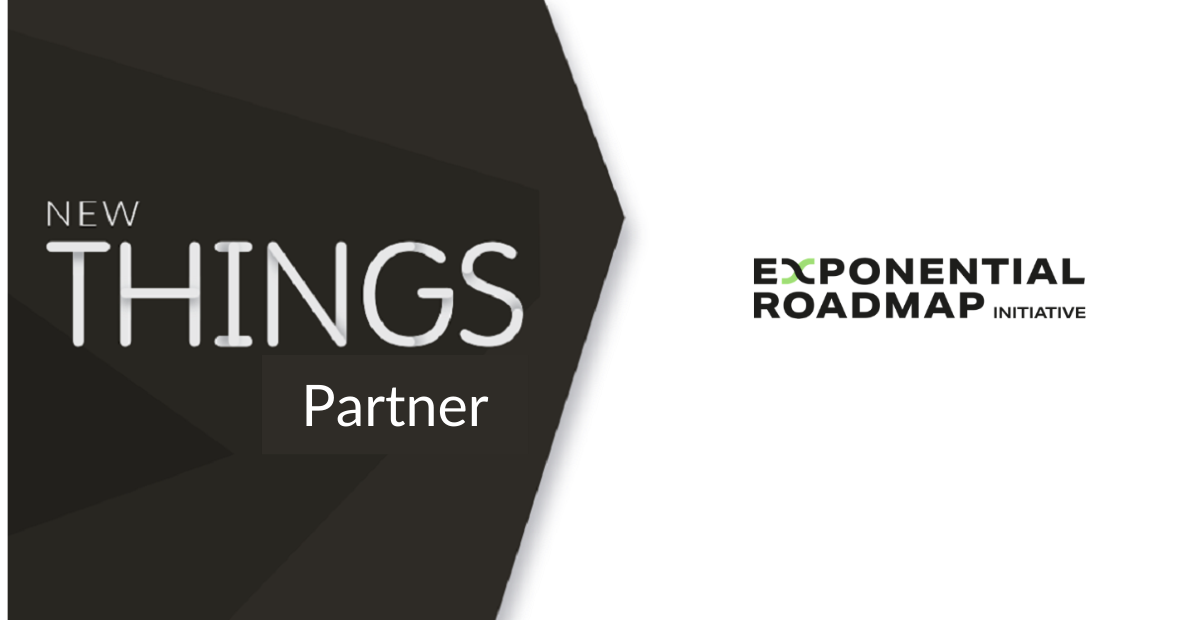 THINGS welcomes our new partner Exponential Roadmap to the community!
The Exponential Roadmap Initiative is for innovators, transformers and disruptors taking action in line with 1.5°C, with the mission to halve emissions before 2030 through exponential climate action and solutions. 
The 1.5°C Supply Chain Leaders work together to drive climate action throughout global supply chains, and support small and medium-sized enterprises (SMEs) through the SME Climate Hub understanding the need to work with and support suppliers to halve emissions before 2030 and achieve net zero emissions before 2050.
We need to halve global emissions by 2030 and become nature positive at the same time to tackle the climate emergency. We have the answers in our hands – we just need sharper action. The solutions to halve emissions by 2030 exist in all sectors and many are scaling  exponentially. This is the moment to scale even faster and make a pull-in. The companies that realize that today are the winners of tomorrow."
To know more about Exponential Roadmap, click here