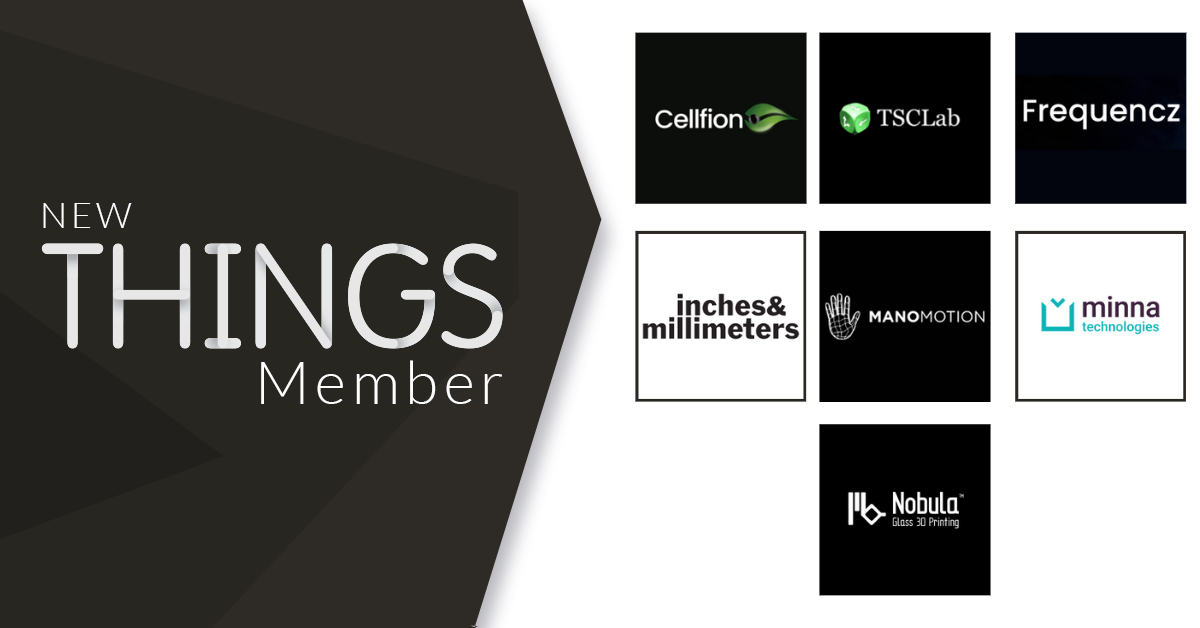 A warm Welcome to our New AWL THINGS Members who joined us in 2022 – Cellfion AB, TrafficLab, Frequenz, Inches and millimeters, Manomotion, Minna Technologies & Nebula 3D.   As a part of their agreement with  AWL THINGS, the companies automatically become a member with THINGS, and hence can benefit from and participate in the activities and opportunities a THINGS membership brings. 
Here is a short introduction of our new members.
Cellfion AB manufactures and commercializes cellulosic membranes for large-scale energy storage and conversion devices with the goal of taking an important step towards a more sustainable future.

TrafficLab is consortium of computer scientists who have been actively dedicated to the development of intelligent transport and infrastructure systems using emerging technologies of AI, IoT, Big Data etc.
Frequencz  is a revolutionary private 5G wireless mobility startup in early stage, an emerging leader of shared virtual private networks for Enterprises. Frequencz brings cloud economics to wireless and disrupt the way private networks are built, operated and managed. 
Inches and millimeters is a transatlantic creative conspiracy that fuse pure creative gusto with a thorough understanding of cultural and market forces behind a brand. Their work range from one-of-a-kind furniture, packaging for high-end lifestyle brands to innovative home products.
Manomotion enables real-time 2D/3D hand tracking and gesture control.
Minna Technologies is the global market leader for subscription management embedded in banking and fintech apps, partnering with top-tier banks, fintechs and subscription businesses.
Nobula 3D provides glass 3D printing solutions. Nobula™ glass 3D printer allows complex 3D structures to be produced in glass using Direct Glass Laser Deposition (DGLD™) technology. Nobula3D printing glass is as easy as printing plastic.
Placing your company at AWL THINGS, offers both open co-working areas and private office space combined with a great working community.