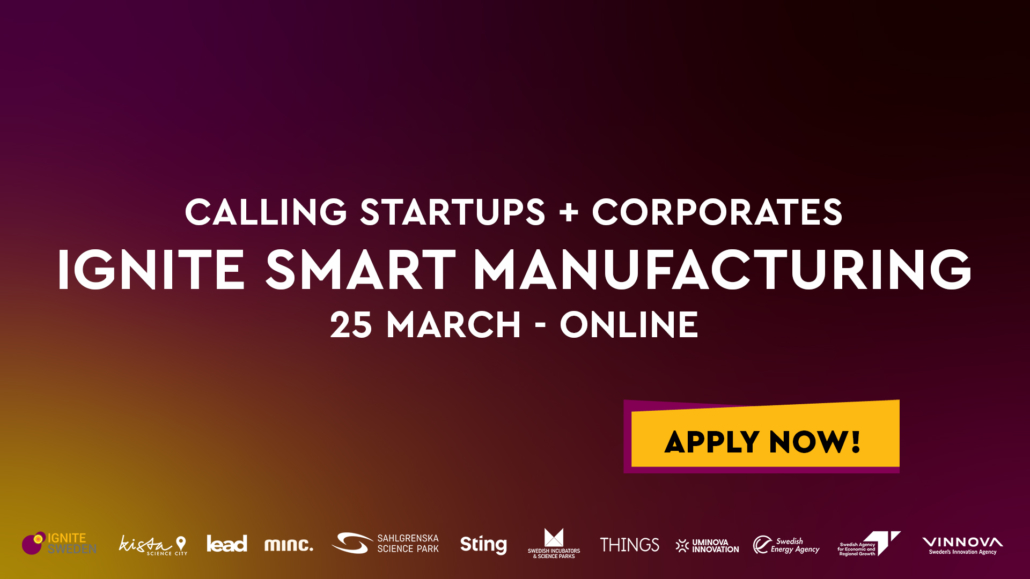 Ignite Smart Manufacturing Matchmaking is held March 25 at 9:00-12:00 CET, in partnership with THINGS as part of our 6 Year Anniversary with the joint Matchmaking in the morning and an Executive Summit in the afternoon.
THINGS has been heavily engaged in Ignite since day. From this year our organisations are independent from each other yet heavily engaged thorough our partnership. One change is that THINGS now can take on the Ignite Membership relationship with corporates who are THINGS members. Increasing the efficiency and quality to the members, Ignite and THINGS since there is already a working relationship with THINGS Corporate Members.
The costs for membership at THINGS and Ignite are the same and the value for the members is to be measured in quality and efficiency. Please contact magnus@thingstockholm.com if you are interested in Ignite membership via THINGS. There are still a couple of seats left for Corporates so if this is of interest to you please contact magnus@thingstockholm.com.
The Executive Summit: The Power of Deep tech, includes a case marathon where nine members takes us through a real life customer case on the format: problem – solution – result – learnings. We also have three insight presentations on hot topics like Private Mobile Networks carefully blended with the cases.