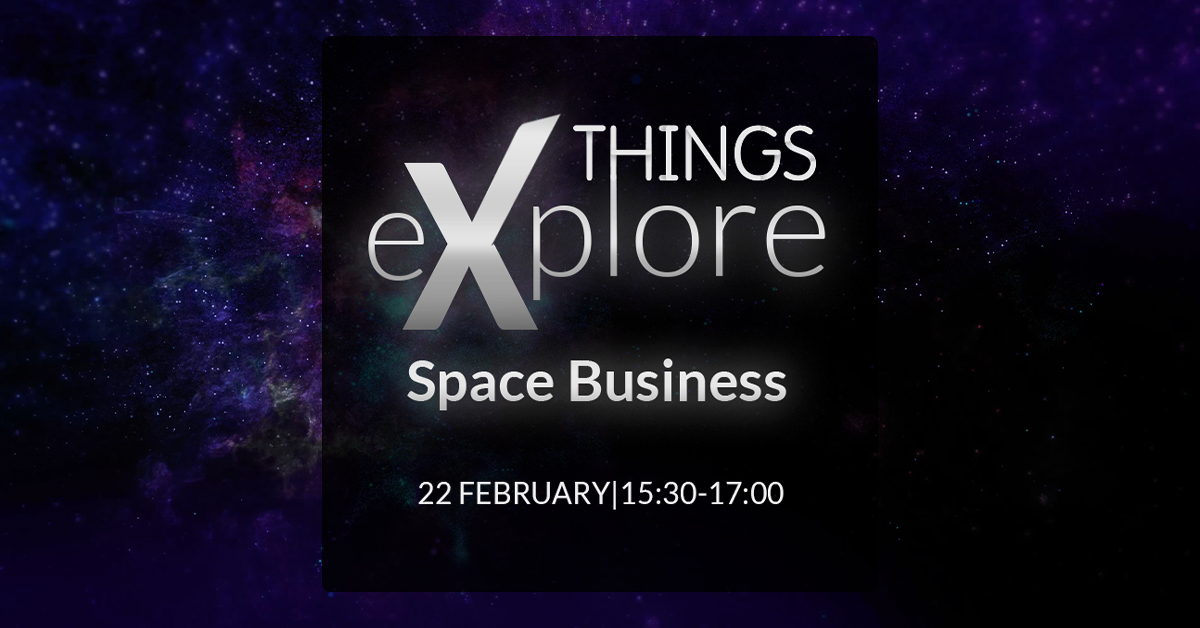 THINGS eXplore™ Space Business is the first instalment of space tech into the popular eXplore series. After eight years of enabling international business relationships between deeptech companies and corporates in Industry, Infrastructure, Utilities and Mobility, THINGS now expand our scope to Space. We will work with both up- and downstream solutions and leverage our partnerships and member community. 
Space tech has rapidly become an enabler of new exciting solutions across industries and is already helping us reaching each of the 17 Sustainable Development Goals. Space tech is becoming the next business frontier and enormous investments are continuously made in research and development. Similar to when Internet arrived businesses and society needs to understand the impact and opportunities Space tech offers – the sooner the better. 
THINGS eXplore™ Space Business is hosted in partnership with Spaceport Sweden and welcomes 8 great speakers on the topic of space tech and business solutions using it. Join us February 22 at 15:30-17:00 CET to get new insights of space tech!
THINGS invented the eBazaar™ online event to help their "corporate-ready" startup members reach relevant customers, partners, investors, analysts and media globally. For the established companies the THINGS eBazaar™ provides a great way to continue their efforts to find new solutions to problems with relevant and "corporate-ready" smaller companies, while actively taking responsibility for helping fantastic smaller companies – the children of our industries – develop and prosper. 
"THINGS is a fantastic community for companies like Univrses. They host great events, offer exciting networking opportunities and provide strong support for ambitious organisations who are on a mission to change things for the better."

Jonathan Selbie, CEO , Univrses
An eBazaar™ has up to six selected THINGS members presenting their company and offerings to typically 30-60 relevant established companies from 5-10 countries. Each presentation is 10-15 minutes including Q&A so an eBazaar™ session is around 1,5 very well spent hours. The eBazaar™ is free for anyone to attend.
Please contact Magnus Melander, magnus@thingstockholm.com or +46 70 230 72 51 for questions, feedback or proposals.