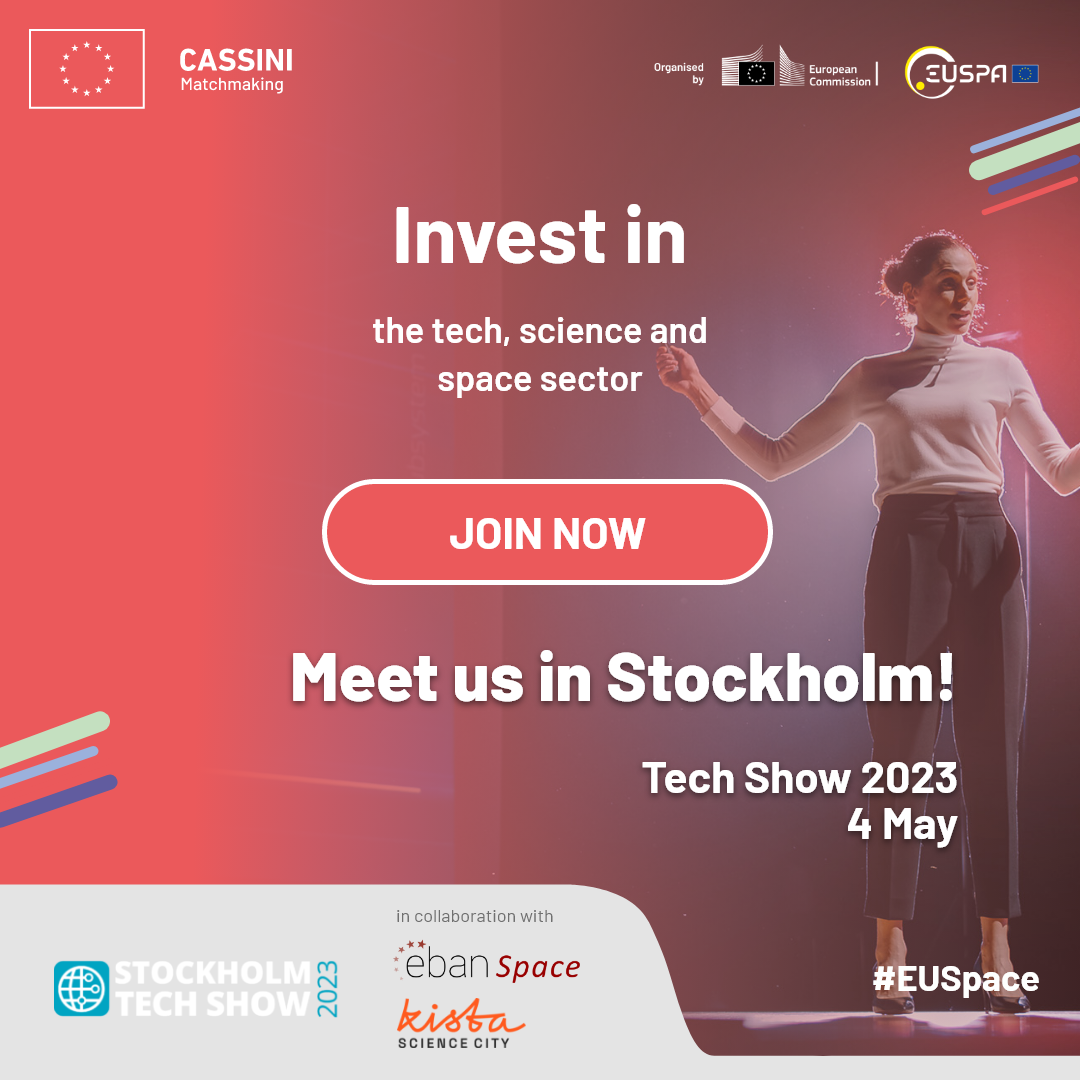 DREAM BIG – LET'S SCALE UP & CONNECT THE WORLD!
Finally, we have a CASSINI Matchmaking physical event taking place in Sweden. CASSINI Matchmaking is an initiative by the European Commission, accelerating growth of European space industry.
Great opportunity! Whether you are a company, a corporate or an investor, the Cassini Matchmaking offers the right solution to your needs. Here, you will find selected space related startups presenting their solutions.
 The event is taking place at TechShow in Stockholm on May 4th, and we are inviting:
Space startups & scale-ups to pitch their solutions on stage.
Corporates to understand how to use

 space technology and data solutions in your business offerings
In the afternoon, participants have the opportunity to pre
schedule 1-1 meetings across startups, corporates and investors. 
For more information on the CASSINI Matchmaking Event, visit  https://www.cassini.eu/matchmaking/